As a Qualified Saddle Fitter through the Society of Master Saddlers, U.K. , Deb has been an independent saddle fitter for over five years.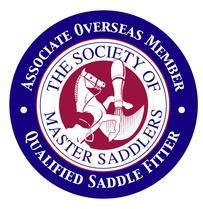 She has has worked closely with brands such as Amerigo, Vega, Black Country, Kent & Masters, Thorowgood, Baines,  Barnsby, Bates,  and many more. Deb has spent years researching the technology behind these extraordinary saddle makers to match horses and riders to the most appropriate brands and models.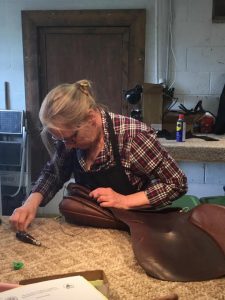 Our saddle fitting service begins with taking a static tracing of your horse to obtain an accurate size and shape, acquiring measurements from the rider, and discovering appropriate styles, models, and sizes that satisfy both the horse and rider.
To make a saddle fitting appointment, fill out the following inquiry today! We can't wait to help you find the perfect fit.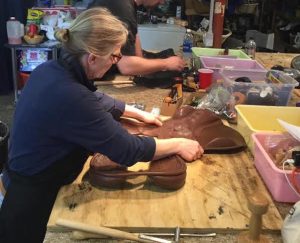 Service Fees
Our Services and Fees are listed below; Please call or Email to schedule an appointment or request a service!
Saddle Fitting Appointments- $175.00
Includes Static Evaluation & Tracings 
Includes Dynamic Evaluation of Horse Under Saddle
Charge Per Additional Horse- $95.00
Barn Call- $95.00
For Horse & Saddle Evaluations within 50 Mile Radius
On Site Flocking Adjustments- Quoted
Complete Strip Flock- $275.00
Includes inspection of Gullet Head/Plate
Head Adjustment- $325.00
+/- 1 Width, Restrictions Apply
Compromised Tree Charge (Non-Refundable)- $75.00
Billet Replacement- $100-175.00
Minimum of 2 Billets per Side
Charge Per Additional Billet- $55.00
Tree Evaluation- $75.00